2pc Cuetec Gentec blue GALAXY Pool Cue Billiard Custom new Cuestick 3 free gifts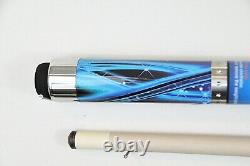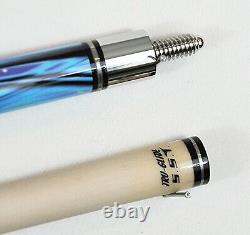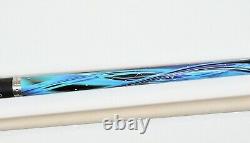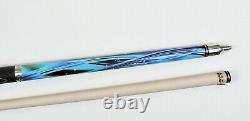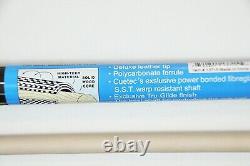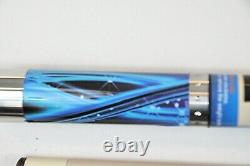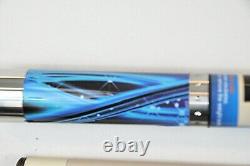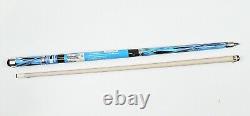 Cuetec reinvented the pool cue from the ground up, eliminating common problems that plagued traditional cues such as warping and denting. Traditional Cuetec cue butts and shafts have a solid wood core encased in composite fiberglass or graphite, protecting the cue from warping by locking out moisture and temperature changes. Classic models feature the S.
Super Slim Taper shaft with power-bonded fiberglass over wood construction and 15 1/2 pro taper for a smooth, accurate stroke. All Cuetec cues feature a unique stainless steel pin and fiber nylon insert that helps seal the cue from moisture while providing a solid connection between the butt and shaft to maximize shot power. 29" SST Super Slim 15.5" Pro Taper w/ Tru-Glide Finish. Stainless Steel 3/8 x 14. Cushioned PU Rubber Grip for comfortable and secure grip.