Lucasi LZC37 Custom Pool Cue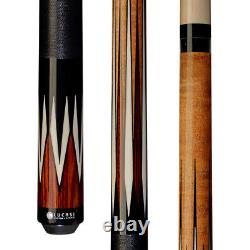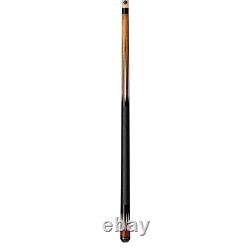 Immerse yourself in the captivating beauty and distinguished elegance of the Lucasi Cues Custom Birdseye Maple with Cocobolo and Bone Points. These cues showcase a perfect blend of exquisite craftsmanship, unique inlays, and exceptional performance, adding a touch of sophistication to your game of pool.
Each Lucasi Cue is meticulously crafted using hand-selected premium exotic woods, ensuring the highest quality and a truly personalized touch. The cues feature the innovative Zero Flexpoint ferrule and Low Deflection Shafts, which minimize deflection and enhance your accuracy on every shot. To protect their stunning appearance, all cues are finished with a protective coat, effectively preventing scratches and fading, and preserving their allure for years to come.
With Lucasi Cues, you not only enjoy the finest craftsmanship but also experience an extraordinary level of performance. Design: Antique Super Birdseye Maple with Cocobolo and Imitation Bone Inlays. Shaft: 12.75mm Zero Flexpoint Low Deflection. Tip: Premium Tiger Everest Layered Leather.
Ferrule: Zero Flexpoint Lightweight Polymer Core. Wrap: Black Double Pressed Irish Linen.